All Items have an additional mandatory damage waiver charge (DWC) of 10% added to the rental price. This DWC covers the customer against any accidental or unintentional damage caused to the machine during the rental period. The DWC does not cover missuse, abuse, vandilism, or theft. The DWC may be opted out of if Grand Rental Station is provided with an insurance binder stating the renter has coverage for rented equipment up to the value of the machine.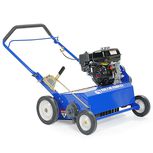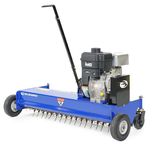 Manufacturer: Blue Bird
Model: D110
One hundred counter-rotating spring tines over a 38 inch width make this towable comber extremely efficient. A lift handle engages the spring tine reel, which is chain driven by a 5.5HP Honda engine. The D110 makes short work of large ...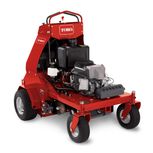 Manufacturer: Toro
Model: 39519
The 30" stand-on model boasts a powerful Kawasaki V-Twin engine with integrated hydraulics that follow the contours of the ground to pull even plugs over hills and soft ground. It applies up to 1,200 lbs. of down pressure on the ...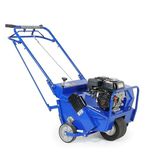 Manufacturer: Blue Bird
Model: 530
Greater productivity, better maneuverability, and a user-friendly design are just a few of the outstanding features that make the 530 (19" aerating width) lawn aerator a breeze to operate. BlueBird's patented, free-wheeling tine system allows even inexperienced users to easily ...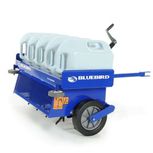 Manufacturer: Blue Bird
Model: TA10
The TA 10 (36 inch aerating width) is ideal for commercial areas and large residences. Two independent tine rotors with 32 interchangeable closed spoon 1/2? tines provide superior maneuverability around corners and tight areas. Optional weight containers ensure optimal soil ...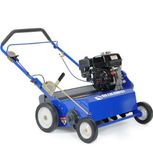 Manufacturer: Blue Bird
Model: S22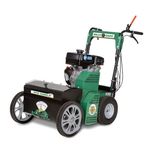 Manufacturer: Billy Goat
Model: OS901
Billy Goat's self-propelled overseeder reduces fatigue associated with pushing and features intuitive forward and reverse operator controls. The unit is 22" wide with an exclusive 11-blade slicing reel that floats along contours of yards increasing seed to soil contact and ...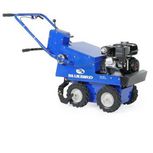 Manufacturer: Blue Bird
Model: SC550A

Manufacturer: Little Wonder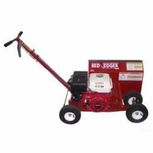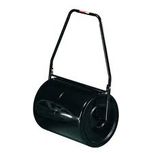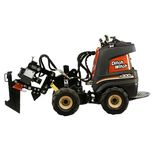 Manufacturer: Ditch Witch
Model: R300 ZAHN