All prices are customer pick up with proper (legally rated) vehicle and trailer. Trailers or delivery is additional. Call for delivery quote.
Half days are four hours within store hours. Full days are eight hours of use within a maximum of twenty four hours. A week is seven days.
All items have an additional mandatory damage waiver charge (DWC) of 10% added to the rental price. This DWC covers the customer against any accidental or unintentional damage caused to the machine during the rental period. The DWC does not cover misuse, abuse, vandalism, or theft. The DWC may be opted out of if Grand Rental Station is provided with an insurance binder stating the renter has coverage for rented equipment up to the value of the machine.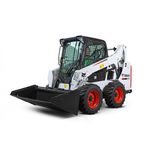 Manufacturer: Bobcat
Model: S530
We all want to finish faster. With Bobcat skid-steer rentals, you'll work more efficiently, lift more, turn faster and dig more. Strengthen your performance with Bobcat loader rentals that deliver ideal weight balance, stronger hydraulics, quicker cycle times and faster ...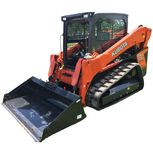 Manufacturer: Kubota
Model: SVL
Tracked skid steer rentals are unmatched over rough or unstable terrain. The tracked loader rental provides a smoother rides, higher pushing force, increased flotation, and minimal ground disturbance.