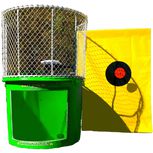 Manufacturer: Twister Display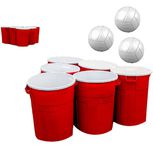 What if you could play a life sized version of Pong at your next party? Well it turns out that now you can! With our new game, Giant Pong, you can enjoy a fun-filled game that takes the excitement of ...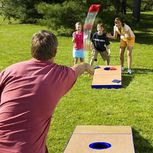 Cornhole is a game of skill where two teams of 2 players try to throw bags full of corn into a hole on a wooden board. The first to 21 wins. Whether it is a corporate event, fundraiser, birthday, graduation, ...