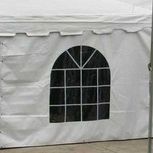 Manufacturer: Anchor Tents
Cathedral windowed sidewalls are 6'10x20'. Use on 1 or 2 tent sides to block wind, rain, or hide an unsightly view. Completely enclose the canopy perimeter for an environmentally controlled space. Cathedral windowed sidewalls add privacy while still allowing the ...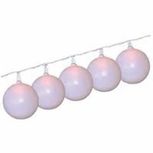 Manufacturer: Olympia Lighting
The classic look for tent lighting. This 8-Globe set of lights will provide a soft a glow of light under a tent or canopy. An 8-light set will provide an 80' permiter coverage in a tent. 3 sets can be ...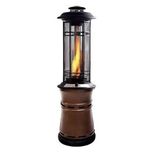 Needs 20lb propane tank. Can be rented for market propane price.